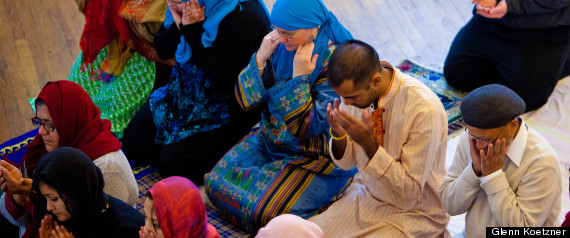 At first, the devout Muslims who gathered in a Washington, D.C., conference center seemed like they could have come from any mosque. There were women in headscarves and bearded men who quoted the Quran.
But something was different. While mingling over hors d'oeuvres, they discussed how to change Islam's future. A woman spoke about fighting terrorism; she had married outside the Islamic faith, which is forbidden for a Muslim woman. A Pakistani man mentioned his plans to meet friends for drinks, despite the faith's ban on alcohol.
In a corner of the room, an imam in a long gray tunic counseled a young Muslim with a vexing spiritual conflict: being gay and Muslim. The imam, also gay and in a relationship, could easily sympathize with the youth's difficulties.
On this brisk Monday night in late October, members of Muslims for Progressive Values, a nascent American reformist organization, had gathered from around the country to celebrate a milestone: In four years, the group had grown from a few friends to a thousand members and spawned a string of small mosques and spiritual groups that stretched from Atlanta to Los Angeles.